Unveiling the Roadmap: The Thrilling Marketing Strategy of Maruti Suzuki
Buckle up, fellow car enthusiasts, because we're about to embark on a thrilling journey into the high-octane world of marketing. But hold on tight, because this ride isn't just about any car—it's about the marketing strategy of Maruti Suzuki, the undisputed champ of the Indian automotive arena. Get ready to discover the secrets behind Maruti Suzuki's success and why they rev up the marketing engine like no other!
Introduction to Maruti Suzuki
Before we dive headfirst into the adrenaline-pumping world of marketing strategies, let's take a pit stop to get acquainted with Maruti Suzuki. Picture this: it's the 1980s, and Maruti Suzuki rolls onto the Indian roads with a single car model. Fast forward to today, and they've transformed into a juggernaut with a diverse fleet of vehicles. How? It's all in their marketing magic.
Maruti Suzuki's Effective Segmentation, Targeting, and Positioning Strategies in the Automobile Industry

Maruti Suzuki boasts an extensive lineup of models tailored to cater to diverse segments within the automobile market. With a portfolio encompassing over 16 distinct brands and approximately 150 different variants, Maruti Suzuki leaves no segment untouched. This comprehensive range includes well-known names such as the Maruti 800, Maruti Omni, Maruti Alto, Maruti Gypsy, Maruti Wagon R, Maruti Swift, Maruti SX4, Maruti Ertiga, and Maruti Grand Vitara.
Maruti Suzuki's inclusive approach extends to customers with varying income levels, accommodating individuals with incomes exceeding 4 LPA. This strategy covers a broad spectrum of the market, including the middle class, upper-middle-class, high-income individuals, and the affluent class, which represents the brand's core target audience.
MSIL excels at positioning its 16 diverse brands effectively, ensuring that each offering aligns with the specific needs and desires of its customers. From the compact and economical Alto and Wagon R to the premium and spacious Ertiga, Maruti Suzuki caters to a wide range of preferences and lifestyles.
Read Also:- Apple's Self-Drive Car Technology: All you Need to know
Marketing Campaigns
"Kam se Kaam Banega" Campaign: Promoting Cost-Efficiency and Value
The "Kam se Kaam Banega" campaign by Maruti Suzuki centers around highlighting the cost-efficiency and value of their vehicles, resonating with consumers who are mindful of their budget by showcasing the economical features of their cars.
"Kitna Deti Hai" Campaign: Fuel Efficiency as a Selling Point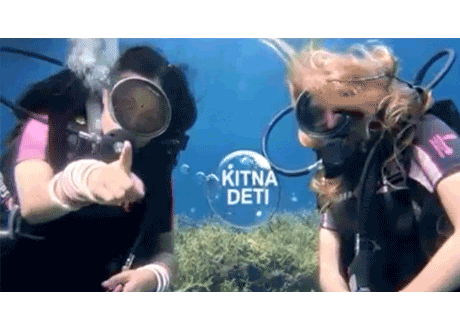 This campaign beautifully encapsulates the Indian fascination with getting the most bang for their buck when it comes to a product or service, particularly in the context of automobiles, where mileage is a key factor. The advertisement video garnered tremendous success on their YouTube channel, amassing over 24,000 views.
"Tarakki Apki, Saath Humara" Campaign: Collaborative Progress
The "Tarakki Apki, Saath Humara" campaign signifies a journey of collaborative progress between Maruti Suzuki and its customers. Just as the campaign commemorates the channel's success as a symbol of growth, trust, transparency, and prosperity in addressing customer business needs, it underlines Maruti Suzuki's role as a trusted partner rather than a mere transactional place of purchase. This resonates with customers who appreciate the brand's commitment to fostering progress together.
Read Also:- Porter's Generic Competitive Strategies: Examples & Advantages
Maruti Suzuki's Monsoon Care Campaign
This campaign provides customers with complimentary vehicle checkups, conducted by skilled technicians to ensure safe driving during the monsoon season. This advertisement will significantly bolster the company's image as a responsible and caring brand. Numerous customers have already expressed interest in these offers, eager to enhance their quality of life.
Digital Marketing Strategy of Maruti Suzuki
In the digital age, effective online marketing is paramount for any brand's success. Maruti Suzuki has embraced digital marketing to reach and engage with its target audience effectively. Here are some critical aspects of their digital marketing strategy:
Cruisin' on Social Media
Maruti Suzuki isn't just a leader on the streets; they're also king of the digital highways. Their social media game is second to none, rivaling even the most prominent influencers. From Facebook to Instagram and YouTube, Maruti Suzuki shines in showcasing their latest vehicles, highlighting customer love, and crafting engaging campaigns that make you hit the 'like' button as eagerly as the gas pedal.
Their online presence isn't just about selling cars; it's a testament to their commitment to innovation and customer engagement. With a finger on the pulse of the digital world, Maruti Suzuki proves that they're not just driving cars; they're driving conversations and connections in the ever-evolving landscape of social media
Content Marketing: Fuel for Thought
Content is king, they say, and Maruti Suzuki is the reigning monarch. They've got a treasure trove of blogs, articles, videos, and infographics—everything you need to navigate the world of cars. Whether it's car maintenance tips, buying guides, or driving hacks, they've got you covered.
Effective SEO Marketing Strategies of Maruti Suzuki for Online Visibility and Growth
Maruti Suzuki boasts an impressive organic keyword count exceeding 30,000, showcasing its remarkable online presence. With monthly traffic surpassing 30 lakhs, the brand's immense popularity and continuous growth are evident month after month. Additionally, Maruti Suzuki receives visits from various sources, including hyperlinks from other websites to its domain, underscoring its extensive outreach and visibility. The company excels in leveraging advanced SEO strategies to maximize its online presence.
Influencer Marketing Strategies for Brand Promotion and Engagement
Maruti Suzuki has inked a 2-year sponsorship agreement with Ten Sports, securing the rights to the cricket rating property known as 'Maruti Suzuki Cricket Ratings.' The company has enlisted the esteemed Bollywood actor Ranveer Singh as the face of its Nexa brand, while also partnering with Varun Dhawan to endorse Arena's products, aiming to resonate with a younger audience.
In a remarkable marketing initiative, MSIL's team has launched the #BeLimitless campaign. This collaborative effort features inspiring individuals who have triumphed over significant challenges in their life journeys. Notable figures like Olympic and World Champion Mary Kom, Para-athlete Bhupendra Sharma, and corporate banker Vikas Dimri, who achieved feats like conquering Mt. Everest and completing the Ironman Race, are part of this inspiring campaign.
Effective E-commerce Strategies for Automotive Industry Success
In 2017, the company initiated its online booking system, and by 2020, it had successfully sold over 2 lakh cars through its online platform. In a recent development, the company introduced a comprehensive real-time car financing program accessible online, marking a significant step in revolutionizing the car buying experience. The 'Smart Finance' campaign has effectively addressed issues such as inadequate information, transparency concerns, and convenience limitations, thereby playing a pivotal role in boosting the company's sales.
Read Also:- Penetration Pricing Strategy: Definition, Example, Advantages and Disadvantages
BCG Matrix in the Marketing Strategy of Maruti Suzuki
Maruti Suzuki's strategic prowess comes to the forefront when we examine its use of the BCG Matrix. This powerful tool allows them to assess their product portfolio's growth potential and market share. By classifying their vehicles like Stars, Cash Cows, Question Marks, and Dogs, Maruti Suzuki optimizes resource allocation and ensures a balanced, sustainable growth trajectory. In essence, the BCG Matrix is the compass that guides Maruti Suzuki through the vast terrain of the automotive market, helping them stay on the path of success.
Driving Success: Distribution Strategy in the Marketing Arsenal of Maruti Suzuki
Maruti Suzuki's road to success takes an exciting turn when we delve into its Distribution Strategy. This critical component of their marketing game plan involves a meticulous approach to reaching customers across India. Through a vast network of dealerships, authorized service centers, and strategic partnerships, Maruti Suzuki ensures that their vehicles are accessible to a wide audience. The Distribution Strategy is like a well-maintained highway, allowing Maruti Suzuki to efficiently navigate the diverse Indian landscape and stay ahead in the automotive race.
Maruti Suzuki's Comprehensive Brand Marketing Strategy 
Maruti Suzuki's brand marketing strategy is a masterclass in utilizing trust, innovation, and customer engagement to maintain its dominant position in the automotive market. This approach capitalizes on the deep-rooted trust that the brand has cultivated over the years, reinforcing it through innovative product offerings and proactive customer engagement initiatives. By intertwining these elements, Maruti Suzuki ensures not only the continued loyalty of its existing customer base but also attracts new customers, making it a formidable force in the automotive industry.
The Joyride – Maruti Suzuki Target Audience
Now that we've seen how Maruti Suzuki powers its marketing, let's talk about the drivers. Who's behind the wheel? Well, Maruti Suzuki caters to a diverse set of customers:
Read Also:- Dental SEO: How to Reach More Patients with SEO?
The Everyday Heroes: Middle-Class Families
For those looking for reliable, fuel-efficient, and affordable cars, Maruti Suzuki is the knight in shining armor.
The First-Timers: Novice Drivers
They're like the cool older sibling, offering entry-level models and easy financing options for first-time car buyers.
The Urban Navigators: City Dwellers
Maruti Suzuki's compact cars are perfect for weaving through city traffic, making them a favorite among urbanites.
The Business World Cruisers: Entrepreneurs and Fleet Owners
They're not just about personal cars. Maruti Suzuki has a range of commercial vehicles that keep businesses moving.
Redlining Special Days
Buckle up because it's time to talk about those special days when Maruti Suzuki kicks its marketing strategy into high gear. Think of these as pit stops during a thrilling race:
Read Also:- YouTube Shorts Monetization Requirements – YT Shorts Guide
Maruti Suzuki Festive Season Marketing Strategy
Diwali, Navratri, and other festive occasions are like green flags for Maruti Suzuki. They roll out festive-themed campaigns, discounts, and deals, tapping into the excitement of the season.
New Year, New Ride
What better way to start the year than with a new set of wheels? Maruti Suzuki offers enticing discounts and finance options to ensure your year starts with a rev.
Navigating the Twists and Turns – Maruti Suzuki's COVID-19 Strategy
But what about the unexpected curves in the road, like the COVID-19 pandemic? How did Maruti Suzuki handle that? Well, they took a pit stop, assessed the situation, and made some smart moves:
Prioritizing Safety First: Maruti Suzuki's Vehicle Safety Initiatives
Maruti Suzuki goes beyond just building cars; they prioritize safety as a core value. Learn about their innovative safety features and their relentless pursuit of creating secure driving experiences.
Virtual Showrooms: Where Pixels Meet Paint
In a world of social distancing, they introduced virtual showrooms and online booking options. It's like taking a test drive from your living room!
Customer Support on Overdrive
Maruti Suzuki went the extra mile to assist customers with vehicle servicing and maintenance, even during lockdowns.
Maruti Suzuki's COVID-19 Community Support Initiatives
They didn't just stick to business; they revved up their community engagement by supporting COVID relief efforts and healthcare workers.
Read Also:- Complete History of Google Algorithm Updates and Changes
The Checkered Flag – Conclusion
As we cross the finish line, it's clear that Maruti Suzuki's marketing strategy isn't just about selling cars—it's about creating an experience. Their commitment to delivering reliable, affordable vehicles, combined with innovative marketing tactics, solidifies their position as a true leader in the automotive industry.
So, the next time you spot a Maruti Suzuki on the road or scroll past one of its captivating ads, remember the exhilarating journey we took into the marketing strategy of Maruti Suzuki.
Maruti Suzuki doesn't just build cars; they build dreams, and their marketing strategy is the roadmap to those dreams. So, gear up and enjoy the ride—Maruti Suzuki style!