Don't you think it's time to do something huge as we plan our bucket list adventures for life after COVID? Here are 10 adventure destinations to add to your travel bucket list.
African Safari – It's more than just about wildlife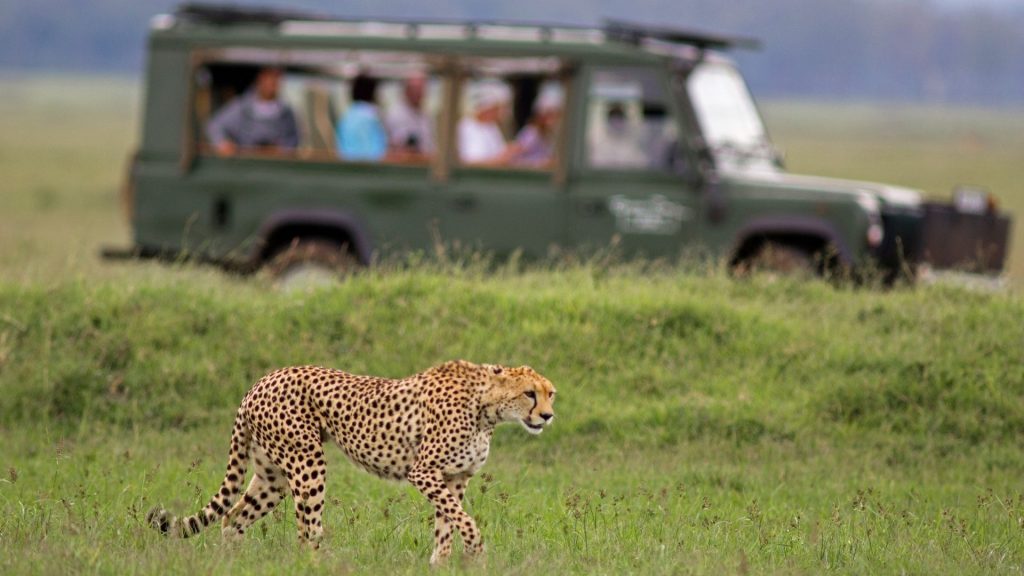 It is just one of the best things to do in anyone's lifetime. African Safari One of the great adventure destinations for your travel bucket list. Serengeti is in Tanzania.  It is known for its rich ecosystem and primarily the largest animal migration across the world. You will spot the big five during your time on a game drive. The big five are buffaloes, rhino, elephant, lion, and leopard. Visit a Maasai village where you can get a cultural experience.  The Serengeti is 12,000 square miles of endless plains.
Safaris can range in different prices depending on who you book with and what kind of trip you want. You can book with holiday packages from UK and it will be a great experience mix of luxury and camping. It's just such a great way to experience Africa. It's really all-around type of trip. There are cultural experiences, there is an incredible food and getting to know the locals is really part of why you will fall in love with this part of the world.
Exploring the wildlife and Cultural life of African tribes gives the best adventures Experience.
Amazon River
The Amazon River just takes you away deep in the heart of the Amazon Rainforest.
This river is wild and vast, and fast. The most amazing thing about going down the Amazon is getting on the skiff boats, and getting out into the jungle.
This is a chaotic world of biodiversity, with numerous plant and animal species, many of which you have never heard of. It's really interesting to see how people actually survive on the shores of the Amazon River.  A trip to the Amazon is an incredible and perhaps life-changing journey.
Siberia- Camp with Nenet reindeer herders
The Nenet are a nomadic tribe of reindeer herders. They lived on Siberia's windswept Yamal Peninsula for generations. It's not easy to get there. To get to the village of Labrovaya, you will need to take a train, bus, and amphibious Trek. You would want to see a spot that can better claim to be the 'End of the World.'
Turkey  –  A great  Memorable Adventures destination for Travel Bucket list
Based on geographical location, Turkey is connected to various parts of the world and it is situated at the cusp of Europe and Asia. That attracts more tourists from Globe.
You can Explore adventure sports in Turkey that can be Memorable adventures destination to include in your travel bucket list
Hot Air Balloons-Cappadocia
Add Cappadocia to your ever-growing bucket list adventure. Book yourself a stay in a cave dorm. It is inhabited since around 1200 B.C. This will give you an idea of what it is like to live in a cave. You can quad bike through valleys.
The most popular thing to do in Cappadocia is a hot air balloon ride at sunrise. In the most magical way, you can see Cappadocia by Flying in the sky with Hot Air Balloons. You can watch balloons take off. It is a dreamy experience. Its Idea is romantic-adventure experienced for Couples.
Sea kayaking
Turkey, with its weather conditions and ideal sea, you can get a Sea kayaking and paddling boat experience. Other adventurous sports like:
Scuba diving
White water rafting
Windsurfing and KiteBoarding
Horse Safari and Mountain Biking
Water and jeep safari
China – Great Wall
When you are putting together your bucket list destinations, you definitely have to add the Great Wall of China. It is the largest human-created structure on earth. It's pretty amazing to see this feat of engineering. It's incredible. It is one of the greatest wonders of the world.  And it really is one of the top destinations for your bucket list on earth.
India – Biking in Ladakh
The topography of Ladakh and its region surrounded by a chain of Himalayan mountain peaks, high passes and fast-flowing beautiful rivers make it an ideal adventure destination for your travel bucket list adventures.
During your Adventure tours to Ladakh, you can try many kinds of Adventures activities.
River Rafting
An extremely popular activity in Ladakh due to the presence of the most famous two rivers named Zanskar and Indus.
One of the best parts of River Rafting in Ladakh is that both amateurs and Experienced rafters can Enjoy River Rafting.
Peak Climbing
It is home to several mountain peaks that attract many climbers.
The most famous peaks for mountaineering in Ladakh are Stok Kangri in Zanskar Range, Nun, and Kun in the Himalayan Range, and Saser-I, Saser-II, and Saser III in Karakoram Range.
The best time for peak climbing in Ladakh is June to September.
Other Adventures Includes
Horse Riding
Camping and Trekking
Camel riding
This will be one of the most magical and mystical destinations on your bucket list.
Iran
What Adventures in Iran do you include in your travel bucket?
Long Distance Trek – Exploring Persian lifestyle.
Desert Adventure for Hiking and Mountain biking.
Powder skiing – Alborz Mountains
Alborz Mountain lies on the northeast side of Tehran.  Enjoy the pure powder snow of the Alborz range. Alborz is all about glitz, glam and skiing on the slopes. Visit in September or October for good snow and clear skies. At times, the view of the snowy mountains is stunning.
Morocco – Sahara Desert
One of the most adventurous destinations is to do Sahara Desert camping. The Sahara Desert is vast and its landscape is breathtaking. It is an excellent place to see the starry night sky as well as stunning sunrises and sunsets. You should visit the small desert town of Merzouga which is famous for its huge dunes. Ride into the desert on the back of a camel. A stay in the desert is a once-in-a-lifetime experience.
Dubai
Now a day's Dubai has become one of the best tourist destinations.
You can Enjoy Adventures activities by choosing Dubai as your Travel destination.
Burj Khalifa
Dubai takes pride in owning the world's tallest building. It is 828 meters tall with 160 floors. It's one of the most attractive places in Dubai. It has a 360-degree view on the 124th floor. You can have a beautiful sunrise experience from the 124th floor of Burj Khalifa. If you want to go even higher, you will find the Burj Khalifa Sky, which is located on the 148th floor, is a luxury viewing deck. Prepare to enjoy at the world's highest observatory.
Man-made islands
The Palm Islands- Palm Jumeirah and Palm Jebel Ali
Deira Island- Its night souk, the world's Largest Night Market.
Desert Safari
It's a life-changing Experience in Dubai
This Includes- Dune Buggy Safari, Morning Desert safari with Quad bike, evening and overnight desert safari
Others are,
Ferrari World Abu Dhabi
Hatta tour and Mountain  Safari
Dhow Cruise Dinner
Jordan – Dead Sea
It is also known as the salt sea. It is located in the lowest place on the earth and is bordered to the east by Jordan and to the West by Israel and Palestine. It's an incredible natural beauty surrounded by a stunning landscape. It has healing powers. Its unique feature is you can float naturally in them.  Floating in the Dead Sea is one of the most exciting activities on the planet. The Dead Sea is a must-visit on your bucket list adventures.
Nepal – Mount Everest Base Camp
Everyone's bucket list should include a trip to Mount Everest Base Camp. It is the highest mountain in the world. With its lonely and majestic scenery, this place is unique with high adventure and mountaineers.
Egypt – Pyramids of Giza
The Great Pyramid of Giza is the best example of a bucket-list goal. It is built over 5000 years ago. It is the biggest and oldest pyramid. The only surviving structure of the Seven Ancient Wonders of the world. It is a human engineering and construction marvel. Each Pyramid is simply one part of a large complex.  It is the symbol of the Egyptian World.