It is widely accepted that the future of the marketing industry is online marketing and conventional marketing has nowhere near the reach that the internet can provide. And the increase in a number of Pay Per Click marketing firms also shows the importance of online marketing.
Now, Facebook is the world's largest social networking platform with over 1.86 billion active users logging on every month. This means no matter what business you are in, you probably have customers who are on Facebook and thus it becomes vital for your brand to have an online presence.
Here are some common mistakes you should avoid while making Facebook Ads
No Specific Predetermined Goals
It is very necessary to have set goals that you target to reach in terms of your ads. Track the number of likes, post-level engagement, queries and comments you receive on your ads.
It is also vital to see if your ads increase the traffic on your website and actually generate on-site sales. These metrics will help you understand if you are receiving the appropriate return on investment in your ads.
Lack of clear goals makes it difficult to understand if you are actually making any profits and generating revenue through your ads. This is especially important if you have a business that is newly established and seeking to generate brand awareness.
Read Also: 15+ Must-Have Free Mobile Apps for Marketers
Not Targeting Specific User Groups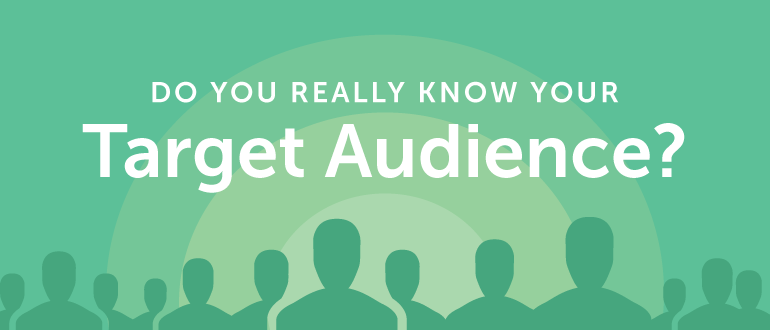 This is one of the most common mistakes people advertising on Facebook make. A professional pay per click marketing firm will tell you the importance of researching audience demographics.
Unless your ads reach the appropriate members, your ads are completely useless. Targeting broad audiences are a big mistake as the more people you target, the less relevant your ad might be to the entire group.
Before you start posting or creating ads, appropriate research needs to be done regarding your target audience. People between the age of 25 and 34 make up 30% of the users on Facebook.
So, it is a social networking site that is not only popular with teenagers but also with adults.
Lack of Regular Posts
Creating just a few ads can be a big mistake and regular posting is vital to reach your targets.
The more ads you create the more potential customers you can reach and increase brand awareness. Recent surveys reveal that every minute more than 300,000 statuses are uploaded on Facebook and you must post more frequently to cut through all the noise.
However, overwhelming customers with ads is not advisable too and one must mind an ideal frequency that corresponds with the highest level of user engagement.
Insufficient Focus on Content
The importance of the quality of content in your ad can't be stressed enough. Your ad must be detailed enough to inform the consumer about the product but if it is too technical potential customers might get bored and uninterested.
Ads must be sufficiently informative and be slightly changed or mixed up from time to time. Several studies have shown online ads tend to accumulate less user engagement as they are used more often.
In simpler words, users tend to get bored with similar ads day after day and having a mix of varied content is necessary.
From the pictures to the font and headline – everything in the ad must be optimized to generate maximum user engagement.
Putting All Ads in One Set
At present, advertisers can submit multiple ads in the form of a set and Facebook will promote the ones which work the best.
Many pay per click marketing firms have highlighted the problem with the algorithm is important ads are often overlooked.
So, if you make a set of ten ads then only two or three of the best-performing ones are shown extensively. Thus, it is advised that you put only three or four ads at a time in a set to ensure they reach the audience properly.
Read Also: Why you should Link Social Media Interactions to Database
Not Having Proper Tracking Infrastructure
Just creating and posting high-quality ads is not enough and you must also invest in tracking how well each ad is doing.
Specific software is available that measure and analyze each like, comment and share your ad got.
Judging user engagement level, you can easily assess what you are doing right or wrong with your ad. These stats will not only help you improve your ads but also help you know more about your consumer base.
Creating Ads that Don't Grab the Attention
On average, most Facebook users only spent 20 minutes on the site per visit. In that short time span, your ad has to be attention grabbing or most users won't care about it.
With pictures and posts of friends, family, and celebrities abundant on Facebook, using click-bait titles and pictures for your ad has become a necessity.
In fact, many companies now hire a pay per click marketing firm to make sure their content is eye-catching and creative.
Not Scrutinizing the Data Available in Insights
Facebook provides essential information about how your ad is doing under the Insights feature.
Although the Facebook Ad Manager is a bit complex, one can get used to it with a little bit of practice. The manager not only provides valuable data but also organizes them in neat columns which can be further modified as per your liking.
You can get information about CTR (Click-through rate), website purchases, reach, frequency, cost-per-colicky and cost per result through the Facebook Ad Manager.
You can also find out the platforms on which your ad has been viewed and get details about the people who have viewed your ads and made purchases.
Read Also: 5 Effective Tips To Promote Your Facebook Brand Page
Improper Ad Formats
This is a problem often seen with groups that are inexperienced in creating Facebook ads.
Specific formats work better with specific audiences and it is vital to choose the right ad format depending on the campaign.
Facebook has a lot of in-built ad formats and new formats get added regularly. Make sure you carefully analyze all ad formats carefully and select one while keeping in mind the audience you are targeting.
These were some of the most common mistakes that businesses make and end up not receiving the level of user engagement they expect.
Online marketing has become critical to business and if done properly it can provide a better return on investment than many other advertising procedures.
Author Bio:

Dita is from Northern Europe and is passionate about digital marketing & helping businesses grow. SEM Manager at bestppc.marketing by day, blogger & social media manager by night.