Advertise with largest audience of international professionals and expats
We can connect you to one of the world's largest audiences of high net worth, highly educated & international professionals.
Our audience has a uniquely international lifestyle. Some are living, working or studying abroad; some are actively researching the different countries we write about – for work and pleasure; while others are preparing for a relocation abroad.
Our audience may have different reasons for reading Strive Digitals, but what connects them is the spirit of adventure, a desire to travel, a need to experience the world and a curiosity of wanting to know more.
To help you successfully reach our unique audience Strive Digitals offers a wide-ranging commercial portfolio; from sponsored content (native advertising), to targeted banner ads and much more.
Our audience is unlike any other globally. From humble beginnings in 2004, we now have around 7 million monthly readers worldwide, as well as over 1.2 million followers across social media.
Our readers are highly educated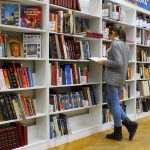 Our readers are highly engaged
Our readers wield influence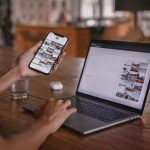 Native advertising: A simple process
We will work with you to find the best angle & format for your message.
Our Award winning team will create the content, publish it on our sites and promote it through our social media channels.
Our experienced team will analyse & optimise continually to drive the response you need.
Have a question or a comment? Want to collaborate in some way? Just have something nice to say? We'd love to hear from you! Shoot us a message below and We'll be sure to get back to you as soon as we can. Thanks!