Principles of Marketing is becoming one of the key pieces for any company. If we review the history of how companies have evolved, we will see that traditionally these have always focused on the product.
Basically, companies have always sought, in general, to offer a good quality product and have been concerned throughout history for the durability of this, as well as all its benefits, even the most hidden. Nowadays this does not happen.
The tendency is that the business world focuses its attention on the way to sell the product and has left a little aside from the product itself.
Read Also: Key Metrics To Measure Your Customer Service Effectiveness
Moreover, before a technology is was simpler, when there were few television channels, some radio stations, a few magazines and one or two newspapers in each market. Reaching consumers was easy and if you had a convincing message, you could move a product; but nowadays, technology has made it much more difficult. So, to become aware of these marketing strategy pay attention to the 4 principles of marketing.
Here are the 4 principles of marketing which will help you to develop your business market more strong:
Define the Objectives
So much happens with current marketing, that everyone struggles to keep up and at the same time, marketers feel the pressure to be "progressive" and to actively integrate emerging media into a Marketing Plan.
However, a good digital marketing plan does not depend on the number of devices and neologisms you use, but on the effectiveness with which you achieve your goals and therefore, how you define your objectives will have a profound impact on the results.
Most companies should focus adequately on the evaluation of only three indicators: awareness, sales and customer service.
Maybe your brand is not well known, or maybe you have problems with the conversion of consciousness to sales or need to promote consumer service and although every company needs all three, it is important to focus on a primary objective or your strategy it will be confusing.
Read Also: 6 Marketing Practices That Could Double Your ECommerce Sales
Recognize the Consumer Power
Consumers are well informed about most of the products and services they are interested in, so the sale should be based on dialogue and marketing in "connect and collaborate", contrary to how it was until recently that focused on selling with a monologue and focus marketing on "direct and control" the consumer.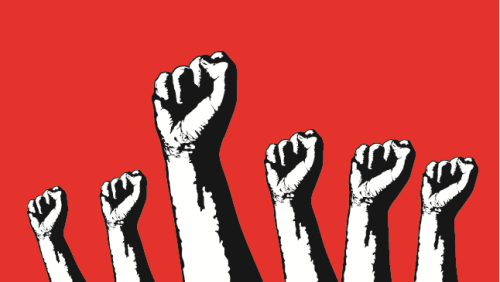 We must offer our clients better solutions, more satisfactory experiences and the opportunity to have a long-term relationship.
All marketing activity should be aimed at communicating to consumers the value proposition of the product, not its characteristics and functions, which is what is done in a large number of marketing communication activities.
To know what things our customers consider "value propositions", we advise the following:
Identify the expectations of our customers or potential customers.

Decide by what values we will compete.

Analyze the ability of our organization to give these values to our customers.

The message we must communicate and sell is about the value we deliver, not about the characteristics of our product.

Ensure that we deliver to the market the promised value and that over time we are improving and expanding this value model.
Marketing Communication
The main focus of the old marketing, were attractive advertising campaigns that attracted the attention of the consumer conscience and once potential customers were aware of the product, direct sales and retail promotions could close the deal.
But today, Most entrepreneurs in the eagerness to offer their products or think an attractive message forget to communicate effectively, that is to say, that it is composed of other elements equally important for it to be successful:
Read Also: 4 ECommerce Tips To Keep Your Customers Happy
When developing a strategy, you must take into account the following elements:
Content: Message

Client: Receiver

Channel: Medium

Moment: Context
If these four elements are developed properly and are aligned towards the same objective you can ensure the success of your marketing strategy.
Profitable Investment
Do not forget that the product or service offered must seek the happiness of customers; this should be the main objective if it is clear, and all actions will positively influence the brand building and will be established in the minds and hearts of its consumers.
Remember that a happy client will become an evangelist of their products and services; in the words of businessman "the best advertising is what satisfied customers do".
In short, the best marketing strategy works only if you have a good product that provides positive experiences to your customers.